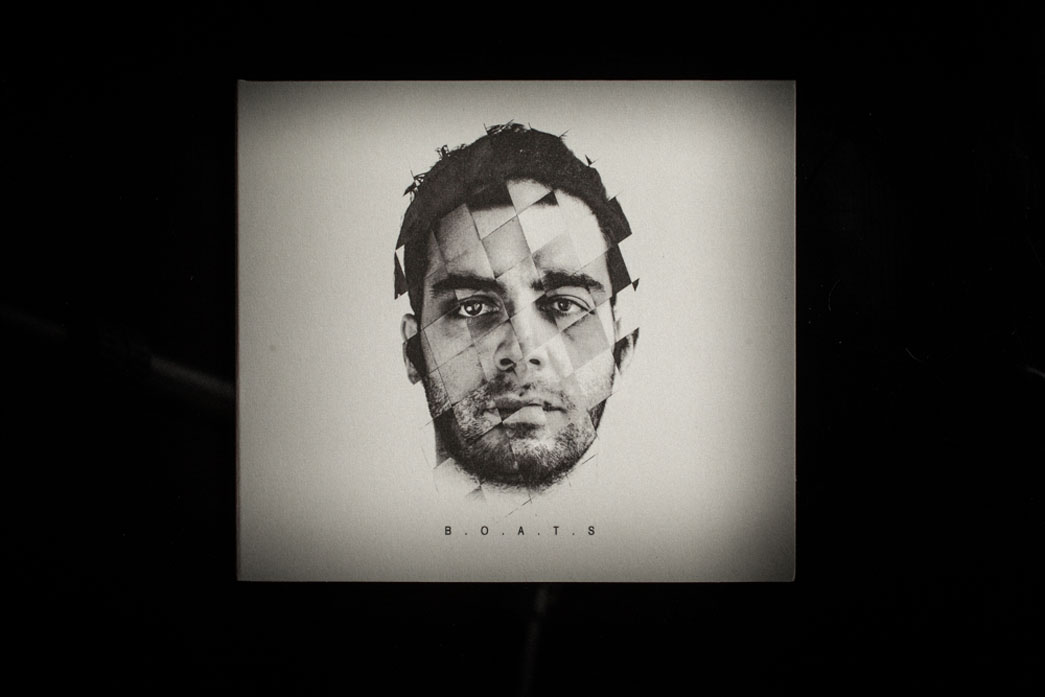 At some point last summer I saw something on Tumblr that made me want to experiment with merging two portraits into one. So I took Zahara into the bathroom (our only white wall at the time), we took a couple of portraits of each other (happened often in that bathroom), and then I put this together. It ended up on my facebook profile pic for a bit.
A few months go by and I get an email from one half of Clockwork, Federico Maccherone. I had met him when he used to live in New York and had stayed in touch since. He told me how he liked my latest facebook profile pic and that he wanted me to make something similar for his debut album "B.O.A.T.S (Based On A True Story)"  with buddy Francesco Leali. I had just finished working on No Regular Play's album cover and loved the process of working on a cool print job so I said yes!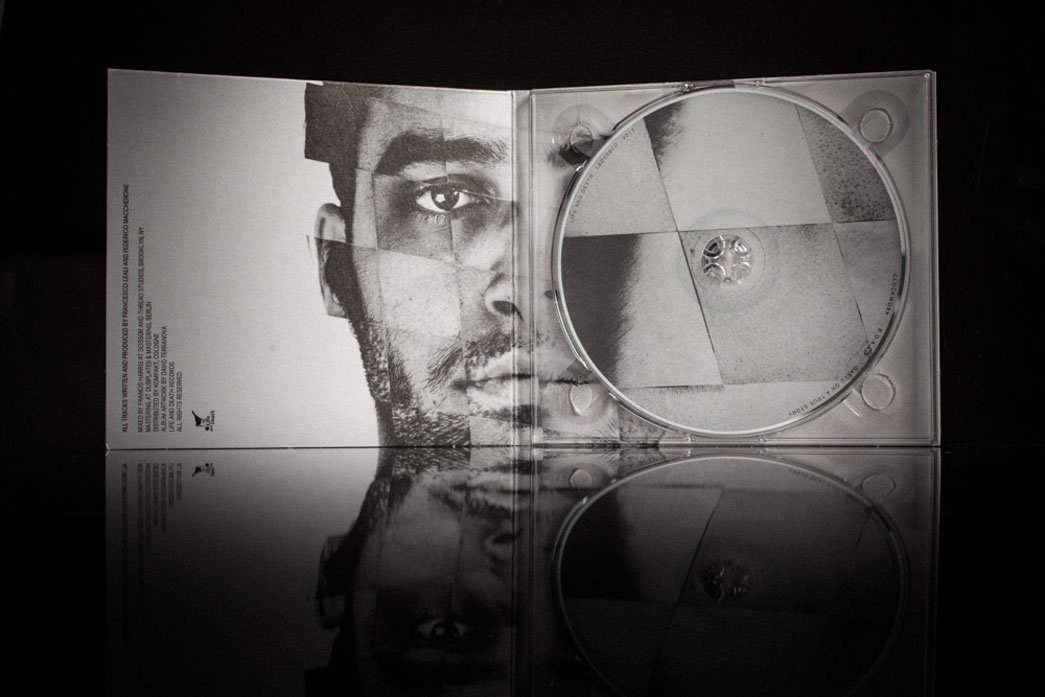 Them being in Berlin and me in New York, I thought it'd be best to pull in my friend and brilliant photographer Julia Soler to take care of the photography; being in Spain she was just a 2 hour EasyJet away. She spent an afternoon with them taking a variety of portraits at their home in Berlin, and sent me the files the next day. For the following couple of weeks I worked on various designs, all revolving around the initial grid idea, and we finally picked two variations of the artwork: one for the front, and one for the inside.
This grid system of overlaying two faces is pretty interesting. Depending on where the grid is positioned, the new merged face can look more like one person and less than the other. There's a fine line where you can get the merged face actually look halfway between the two. Move the grid over by a couple of pixels and the whole thing changes completely. Try it!
The album itself is really great, recommended listening for the after hours or evening chilling at home times. It's out on Life & Death, grabbable on beatport, although I'd be a lot happier if you bought the actual CD.
Check out more photos of the CD here, they were taken by Tomaso Lisca. Grazie!
IN OTHER NEWS
I was interviewed by Public Description
I worked with Timothy Saccenti making the visuals for Depeche Mode (here's a preview one of them)
I spent a couple of weeks at Vice working on stuff
I'm currently working at Redbull Music Academy on other stuff
I'm also working on some photos for Bob Moses
Damian Lazarus mentions my name in here in relation to my music for the first time
I have some new sounds on my soundcloud