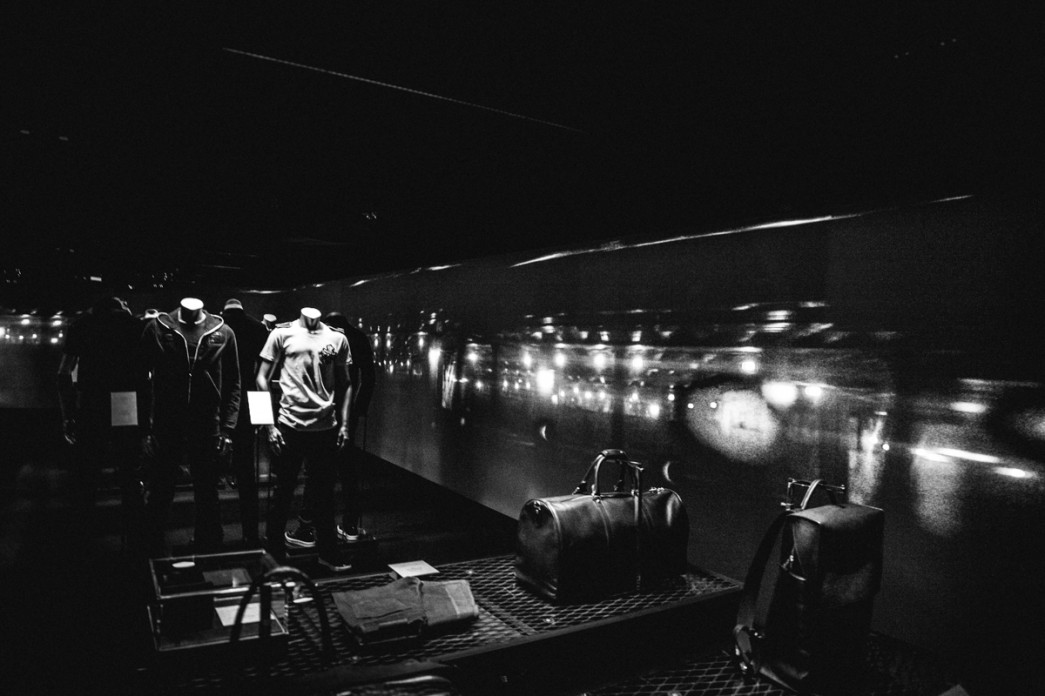 I received a message from Joanie Lemercier one day, the visual artist behind a lot of projection mapping installations you've probably seen (Eyjafjallajökull, Aether, Origami, Infinity) and one of the masterminds behind the Anti VJ label. He was in the middle of a pretty big project for Barneys developing an immersive popup store for Jay Z's [controversial] collection, as well as building their Christmas window displays. He asked if I wanted to get involved in helping put together the visuals for the popup store, a room wrapped in 360º projections themed around the magic of New York at night, to which I said yes!
I collaborated with Romain Tardy, another fantastic visual artist member of Anti VJ, who had originally developed the idea with Joanie. They had already shot a whole bunch of beautiful RED footage around the city by the time I joined, so it was down to me to put it together into crazy 16,000 x 1080 canvas in the longest 7 minute After Effects project which took up a solid couple of months to put together. Luckily I got some help from François Malary, yet another skilled Frenchman who's pretty hot with After Effects, 3D and projection mapping.
The story starts in the quiet dark streets of Bushwick and slowly develops by taking us into the subway, moving faster and faster through dark tunnels. Things get a pretty blurry as we move forward and emerge overground, becoming a set of heavily textured visuals as we cross the bridge and enter a city of lights which eventually take over and becomes a beautiful 3D landscape of falling particles.
Working with no sound was a bit of a challenge. DJ Mustard had been commissioned to make the soundtrack, so by the time I had a rough edit ready he came to check it out in a prototype projection room in Queens… He played us the beats he'd put together while we watched the visuals, it was a great moment of relief as audio and visuals matched perfectly.
Thomas Vaquié then took DJ Mustard's beats and mixed everything up into an amazing immersive soundscape with city sounds and effects that synced up with the visuals.
The final stages of the project saw Romain and I colour grading inside the actual popup store while it was still being built, sitting amongst paint buckets and tools for a good few days with our computers connected to the projectors. There's some photos here.
Oh, did you see Beyonce's selfie in the store?
Update: Barneys made a little video feature on the project, watch it here