I am so excited about this because I have finally had the chance to collaborate properly with James Mountford on a commissioned film.
James and I go quite a while back, right back to my teenage years in Rome. While I delved into the nerdy world of web and programming, I felt little connection to his own work even though it always fascinated and inspired me. But this year has been the year where I have taken a new direction with things by leaving Flash behind and entering a new world of video, and James' photography has really inspired me to work with him on fashion-based concepts, bringing his stark style into video form.
So after trying things out together on simple videos like Angie and Lydia K, we often spoke about making something a bit more substantial. And coincidentally Wonderland Magazine asked him if he wanted to make a fashion film for them, which he involved me into to collaborate with.
We developed the idea of a live projection feed, featuring two characters on two different film sets, one set being projected onto the other in real time. The concept was to use light and shadow from one set to hide and reveal parts of the other set, which opened up a mind-boggling combination of different options, the variables being the background and character colours of each set, in different combinations with each other.
Soon enough we had found our two stars: Nick Cave's son Jethro Cave and his girlfriend Sophie Willing. Finding a couple was perfect: our two film sets were to be opposite each other so that the characters could interact with each other across the studio, so the fact that they actually had a special connection was the icing on the cake.
So here is a story about afterlife.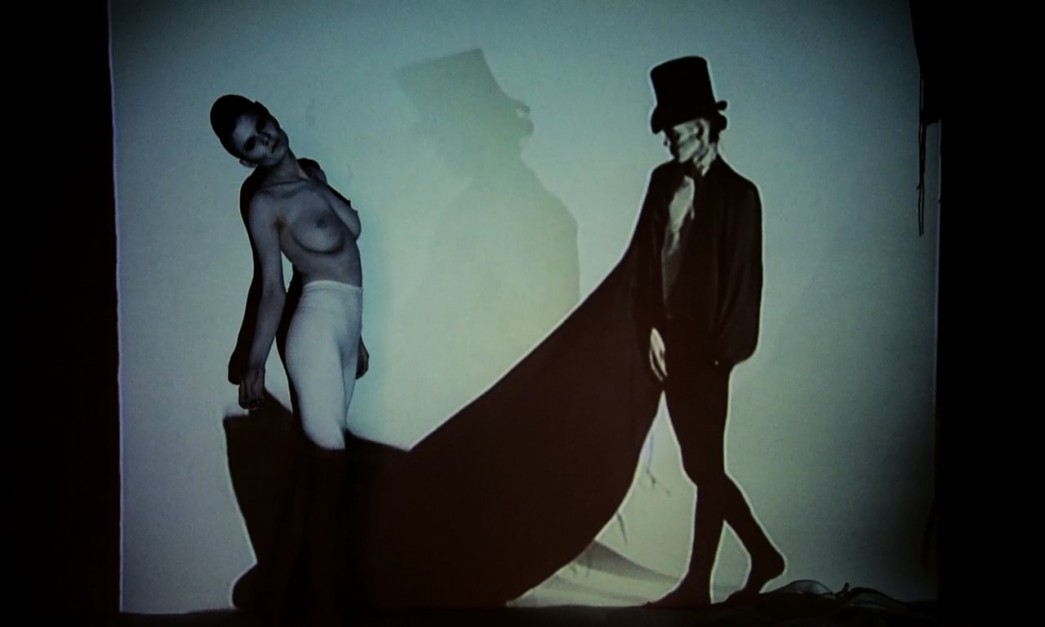 The makeup is by the fabulous Adam de Cruz and the hair by Ben Mohapi, both from Punishment.
A big thank you goes to Way Perry from Wonderland Magazine for making all of this possible.
Oh and here's a video I shot on my phone that might give you a better idea of how this was set up.